Metabolic Reset Program
Nutrition & Healthy Weight Loss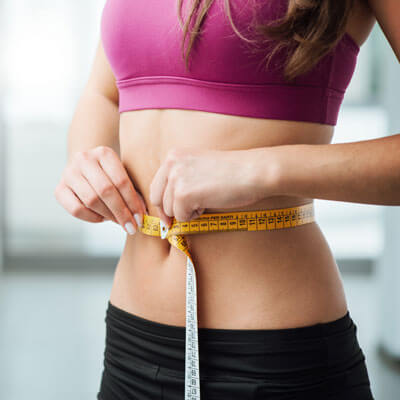 When I ask patients what their health goals are, inevitably weight loss will show up in their top 3 goals. Many of these people had already tried reducing calories and /or increasing exercise – and they may have lost a little weight but then it returned and often more weight returned than before. Many of these patients also had other conditions such as Type 2 diabetes, high blood pressure, high cholesterol.
We also know that obesity/excess body weight affects the joints of our spine, hips and knees. An extra 10lbs can increase the pressure on your knees by 30-40lb. Along with the added stress on your joints; fat cells can cause inflammation which may lead to pain, stiffness and joint degeneration.
Over the years, I have seen patients try all kinds of diets – calorie restriction, keto, fad diets and more but none gave consistent long lasting results. As I researched for something that could support the patient's goal of losing weight, I realized that hormone imbalances particularly insulin and cortisol are not typically addressed. And these can have a great effect on our metabolism and our ability to release weight and keep it off. The Metabolic Reset Program was developed to address these problems.
The Metabolic Reset is a program that helps rebalance these hormones without dieting and without over exercising.
BOOK NOW

Safe, rapid and permanent weight loss
Look and feel the best you've ever felt
Vibrant energy
Restful sleep – wake up refreshed
Greater mental clarity
More confidence
Better digestion
Lower stress levels
Feel more peaceful and grateful
Balanced blood sugars and blood pressure
Better-fitting clothes
Less joint discomfort
From a chiropractic standpoint, when you reduce the weight on the body and its joints – you have less discomfort, less degeneration (aging) of the joints and ease of movement.
Your energy levels crash throughout the day and you feel sluggish
You have stubborn weight you can't get rid of, no matter what you do
Your hormones are a hot mess
You struggle with poor sleep
You have inflammation and/or pain
Our 10 Week Program to Better Nutrition & a Healthier Lifestyle
The Metabolic Reset Program is a weight-optimization and healthy lifestyle program to help people with unresolved weight loss and inflammatory issues.
This program is different because it is not a just about a physical transformation. It is a transformation of your thoughts, behaviours, habits and beliefs about you, your health and what is possible for you. You will learn lifestyle principles that not only help you but help your entire family and the people you are surrounded by.
Dr. Cathy will be your mentor and guide through this program which begins with:
A Wellness Clarity Call
Health Questionnaire
Stress Analysis
Sleep Quiz
The program focuses on re-establishing your relationships with food, learning how to cook whole real foods, and making better long-term lifestyle choices for your health.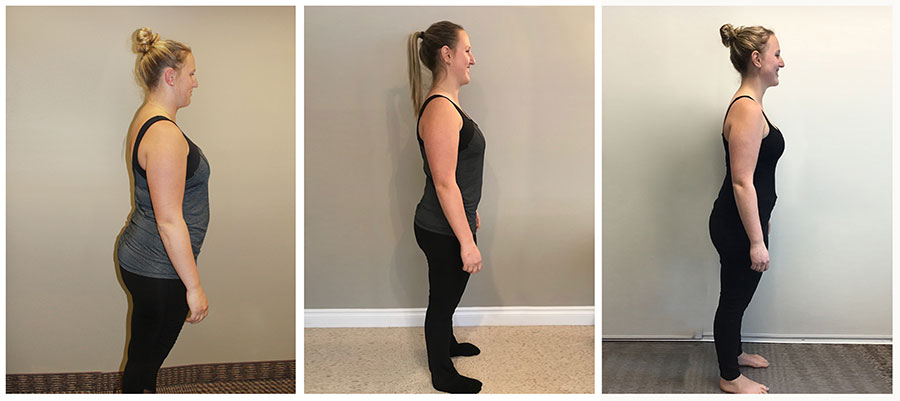 I have always struggled with my weight but whatever I tried I never seemed able to lose the weight. Then my mom came to me with the Metabolic Reset Program. It didn't seem that difficult and I still was able to eat normal food. With the Metabolic Reset program, losing weight is no longer a battle. I have lost 30lbs and I feel better than ever. I feel better about myself. Being able to fit into smaller clothes not only puts a smile on my face but changes my whole attitude.
Laura M

Yesterday, I reflected on the fact that it was exactly 1 year ago that I had my initial appointment with Dr. Cathy and set myself on the path to better health. The science behind the Reset program resonated with me. It sounded "easy" enough and seemed sustainable. Fast forward a year, my knees don't hurt, my reflux is gone, my hair and skin look better and I'm now 62lbs lighter! The opportunity came to me exactly when I needed it and I'm so glad that I made the decision to do something for myself!
Jenny V
Get Started Today
For more information and to discover whether this program is a fit for you, scheduled a complimentary Wellness Clarity Call with Dr. Cathy.
CONTACT US »

Metabolic Reset Program Kitchener-Waterloo ON | (519) 579-2430