About Family Chiropractic and Wellness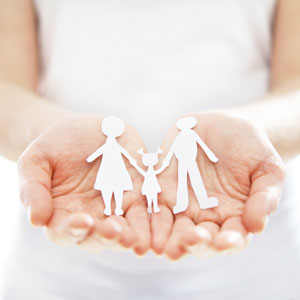 Since she began practicing in 1986, Dr. Catherine Straus has been passionate about helping patients of all ages experience optimal health-naturally. As she grew up in the Kitchener-Waterloo Waterloo area, she is delighted to be caring for so many people who live in our beautiful community.
She has several patients who have been coming in for care shortly after she opened her first practice. In fact, some of these earliest practice members are now bringing in their children!
Providing an Oasis of Calm
In today's increasingly chaotic world, people are more stressed-out than ever. Our welcoming practice has a calm vibe that patients can feel right away. Some people, who come in feeling harried, immediately sense the calmness, which helps them to relax.
Helping Patients Reach Their Goals
Whether you are experiencing body aches and pain, want to improve your family's health, lose weight or add more nutrients to your diet, we want to help. Dr. Cathy has the knowledge and expertise to help you achieve your goals. If, however, she finds that a different practitioner can better address your particular health concerns she will refer you to other caregivers. "I'm always open, watchful and mindful if something is not within my scope of knowledge and practice. I frequently collaborate with Registered Massage Therapists and Physiotherapists – which is why we have an RMT and a Pelvic physio at our location."
MEET THE TEAM »
Book an Appointment
Contact our chiropractic care center today to schedule a convenient appointment!
Interesting Cases:
This week a mother brought her 18 month old daughter into the office because the little one had not been weight bearing on her left leg for 2 days. 2 days prior to coming in she got up from her nap and she wouldn't put any weight on her left leg. Four months previous she had rolled off the couch and fractured her left lower leg, so her mother took her to the Emergency department at the local hospital to see if she had re-injured or re-fractured her leg. X-rays showed no fracture and the mother was told bring her back to the hospital if she didn't improve.
Subsequently when the child was still not weight bearing, she called our office. A chiropractic and orthopedic examination of her pelvis, hips and legs was conducted. The main finding was that her left sacroiliac joint was only moving approximately 25% of its normal range of motion. This can affect the sciatic nerve that runs down the leg and could have been causing the little one pain. A chiropractic adjustment (light and pain free) was performed on the left sacroiliac joint. When she was set on the floor she began to take some steps. The mother reported that within the hour the little girl began walking again! I checked the girl the following day and she continued to be walking and active.
An 82 year old man was referred to our office by his friends. He had been experiencing mid to lower back pain for 10 days and was in considerable pain, was having difficulty bending and could not lie on his back. He also showed me his left forearm which was red, shiny and swollen from the elbow to the wrist. As usual, I took a full history and then did a chiropractic, orthopedic and neurological examination. Several factors made me suspicious that this gentleman may have compression fractures in his spine and cellulitis in he left forearm (the 2 conditions were not related). I sent him for spinal x-rays where 3 spinal compression fractures were confirmed. I also arranged for him to see his family doctor that day where it was confirmed that he had cellulitis and was given antibiotics for that condition and pain medication for his back pain.
I share this story to illustrate that as primary health care practitioners, chiropractors have to be able to diagnose all kinds of conditions. We may not treat all conditions but we have to diagnose and know when to refer patients to the appropriate healthcare practitioner.

About Family Chiropractic and Wellness | (519) 579-2430