Family Chiropractic and Wellness Reviews
What Our Waterloo Patients Say
At Family Chiropractic and Wellness we love when patients share with us their feedback and comments after chiropractic care. Please read our patient testimonials below to see what other people have achieved through their tailored treatment plans with us. Share your stories too! Click here to send us your feedback so that we can help to spread the word about the benefits of natural Family Chiropractic and Wellness care. For more information, or to schedule an appointment contact us today.


Great First Appointment
Had a great first appointment today! Thank you very much. I appreciated Lydia's warmness at reception and Dr. Cathy's kindness and diligence in collecting data before recommending treatment. Looking forward to future appointments!
Ali C.
Patient and Understanding
I appreciate the patience and understanding shown by everybody, especially having a young baby and living far away. I am Also finding the treatment is lasting a good amount of time and she found spots that were causing issues that other have missed.
Calista B.
Warm and Welcoming!
From the moment that I walked through the door, I was so impressed. Lydia is an absolute gem, and so warm and welcoming. She put me right at ease with her friendly and helpful demeanor. Dr. Cathy was also wonderful. I was so happy and impressed with the care that she provided for my 3 month old that I plan on bringing my 2.5 year old daughter as well for general maintenance.
Darcy N.
Very Thorough & Sincere
Dr. Straus listened to all my ailments and went above and beyond to find out what was wrong. When the results came back she thoroughly explained everything that she found. It definitely explained why I was experiencing the pain and discomfort that I have. Dr. Straus is very friendly and sincere and her staff are also very helpful and friendly. I highly recommend everyone to make an appointment with her practice!
Jen M.
My Health Care Regime is Renewed
If something doesn't feel right about a professional's treatment or work with you, leave and look elsewhere. Trust your instincts. You know best about your body. After losing my amazing chiropractor who left her practice on a leave of absence, I spent weeks trying out several other chiropractors and getting adjustments that not only hurt but caused muscle spasms and neck pain. I knew what worked for me after the healing results of my first chiropractor but the others I tried thought they knew better than me and my experience of what worked for my body. On the verge of giving up, I found Dr. Straus and found hope again. She listens. Her assessment is more thorough than any I've ever received. I respect her self-confidence and humility and her obvious enthusiasm for her work. My faith in the chiropractic method for healing as part of my health care regime is renewed. So grateful!
Jude J.
Went Above and Beyond
Dr Cathy went above and beyond during my first assessment and even helped my son Jake. Thank you so much Dr Cathy for everything today. Looking forward to next week.
Michlynn S.
Exceptional Experience
My first experience with Lydia and Dr. Straus was fantastic. Welcomed with a friendly face. Dr. Straus listened to everything I said and was amazing at explaining everything and amazing with the baby. Barely a peep from baby Peyton :) my overall experience was exceptional. I look forward to coming back.
Kim L.
Welcome Baby Matthew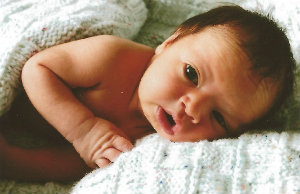 Dr. Straus kept me feeling good though my pregnancies. However, when I was told that my third baby was transverse at 30 weeks I was looking for a natural solution. Dr. Straus informed me that she has special training in baby positioning and prenatal care. She used the Webster technique and gave me exercises to align the pelvis and allow baby to turn into an ideal position. After every appointment the baby would move a lot into different positions. After 2 weeks baby was head down again! I went on to have an epidural free vaginal birth. I am so thankful.
Julie
Always Impressed
V and R began seeing Dr. Cathy in 2008. They were feeling work related back pain and general fatigue. They continue to see Dr. Cathy as they enjoy that freshly adjusted, loose, pain free feeling as well as less pain and fatigue between appointments. They have been bringing their children in for wellness care since they were newborns. R feels that he is able to enjoy his spare time with his family since he can work all day and still feel pretty good when he gets home. V finds picking the boys up and nursing her baby more comfortable because of her regular adjustments. Their first son was very colicky and had problems with torticollis, latching for breastfeeding as well the bones in his skull were misaligned following his traumatic birth. V says, started taking him to see Dr. Cathy in the height of the colic and while it took time to get him in the clear, I was always impressed with how calm and cooperative he was during his adjustment. He just seemed to know it was good for him!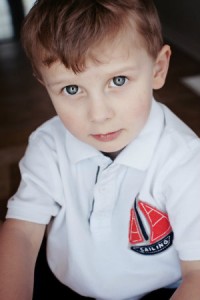 Why do I get Adjusted?
I used to have chronic ear infections and was on antibiotics 3 times in 3 months when my daycare provider suggested I visit Dr. Cathy. I haven't had an ear infection or had to be on antibiotics since! My parents feel that Dr. Cathy is engaged in my care. They say it is obvious she cares and we love that she takes her time with him. My chiropractic experience has made me a happy, healthy boy which makes my parents happy too.
Samson
Highly Recommend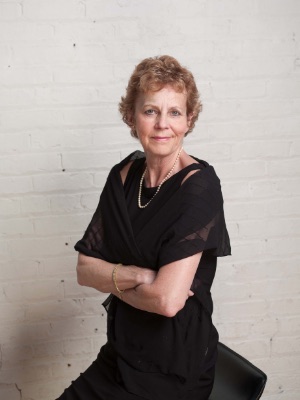 In 1994 I was walking across a street and was hit by a car. I pole vaulted across the hood of the car and had damage to my brain, neck and back. I was never a big fan of chiropractors as I did not like to be jumped on or have my neck cracked. My family doctor suggested that I try a chiropractor but I was hesitant. One of my neighbours had referred me to Dr. Straus and told me she was very good.
What I liked most about Dr. Straus was before she even did a treatment she sent me for an x-ray to see exactly what was going on in my back. I was very impressed with this. She did an analysis on a special machine that could determine where I needed the most help. I like the fact that we sit down on a regular basis to see what progress I have been making with my treatments. No one has ever done this for me.
I would never consider changing doctors as Dr. Straus and Kathleen are so wonderful. From the minute you walk in they make you feel comfortable. Not only do I get a treatment for my neck and my back, she is concerned about my well-being. I had gone through a tough time when my husband passed away and I truly believe that the chiropractic treatments helped in my coping. In addition to my adjustments, she also adjusts my knee that has arthritis in it. I have noticed a big difference in the agility and do not have the same pain as before. I would highly recommend chiropractic treatment as it has changed my life.
Linda T.
Why our Family gets Adjustments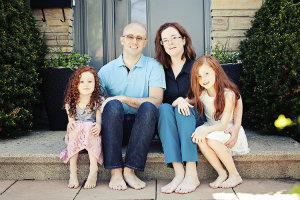 I was diagnosed with scoliosis as a teen and have been seeing Dr. Cathy ever since. My husband's major complaints were headaches and heartburn ~ after educating him on the possible benefits (and some nagging) he began to see Dr. Cathy as well. Naturally, when our children were born they began seeing Dr. Cathy for wellness care.
Dr. Cathy first saw our oldest daughter on the way home from the hospital. She has had the colds that come with being school age but has only had two ear infections that required a visit to our medical doctor. Our younger daughter's first adjustment was at 30 hours old and has never needed any medications for colds or infections.
Dr. Cathy has also helped our family with enuresis ~ bed wetting, headaches, back discomfort, thumbs, knees, ankles, sinuses along with other minor ailments over the years. I encourage everyone to have a Wellness Chiropractor as part of their health care team as Dr. Cathy has been an invaluable asset to ours!
With thanks,
Kathleen R.
Nursing & Chiropractic Care
I brought my son in to see Dr. Straus when he was 7 months old because we were having lots of issues with breastfeeding. He had difficulty latching on and staying latched on and he seemed uncomfortable during feedings.
After our first visit I notice an improvement immediately. When we got home and nursed, he stayed latched on for 10 minutes which was unheard of for us during the day time. He finished nursing and switched sides, which was also completely unusual! I stopped needing to pump after feeds.
We are still nursing after 14 months and very happy to be nursing since it's a great way to reconnect at the end of the work day and we both get lots of sleep through the night because of nursing.
Thank you,
Meaghan

Family Chiropractic and Wellness Reviews | (519) 579-2430