Pediatric Chiropractic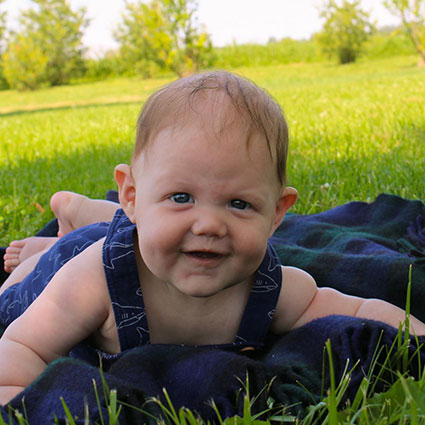 Infants and children require health care that considers their growth and development at each stage of life. Family Chiropractic and Wellness provides specific, gentle solutions to help your child stay well and relieve the symptoms of conditions such as
Colic
Constipation
Difficulty concentrating or learning in school
Ear infections
Growing pains
Often, the touch of Dr. Cathy's fingertips is all your infant or child needs to have their health restored. We can also use an instrument to assist in the adjustment. We'll be happy to demonstrate the pressure on Mom or Dad before proceeding so that the entire family feels comfortable moving forward. Many babies sleep right through the adjustment!
Dr. Cathy utilizes Insight™ scanning technology to objectively measure your child's level of nervous system health. We'll also check reflexes and their range of motion. When kids see our triceratops adjusting table, they can't wait to lie on it! You can also hold them in your arms during the adjustment.
When your baby starts to crawl, walk, run, jump and play sports, there are mental, physical, chemical and emotional traumas that affect their nervous system. Regular chiropractic checkups will ensure their bodies function as optimally as possible as they grow. As your child grows, we will monitor their posture, in-toeing, knock knees and more, as well as their developmental milestones.
A child's spine grows 50% in the first year. During this time of rapid growth it is especially important that your baby's spine is in optimal alignment to promote symmetrical growth. Also, making sure that your child develops proper spinal curves allows for optimal movement, balance and posture.
Just as you have your child's teeth and eyes checked it is important to have their spine checked.
There are 6 crucial times in a baby's first year when spinal examinations are especially important.
After birth
When the baby starts to hold up their head
When the baby starts to sit up
When the baby starts to crawl
When the baby starts to stand
When the baby starts to walk.
Get Started Today
Contact us today to set up an appointment for pediatric chiropractic Waterloo!
CONTACT US »

Pediatric Chiropractor Kitchener-Waterloo ON | (519) 579-2430